We played probably far too much Arma 2 Epoch. Here are some of my favorite moments:
The firing range (testing some guns out at night after a successful mission).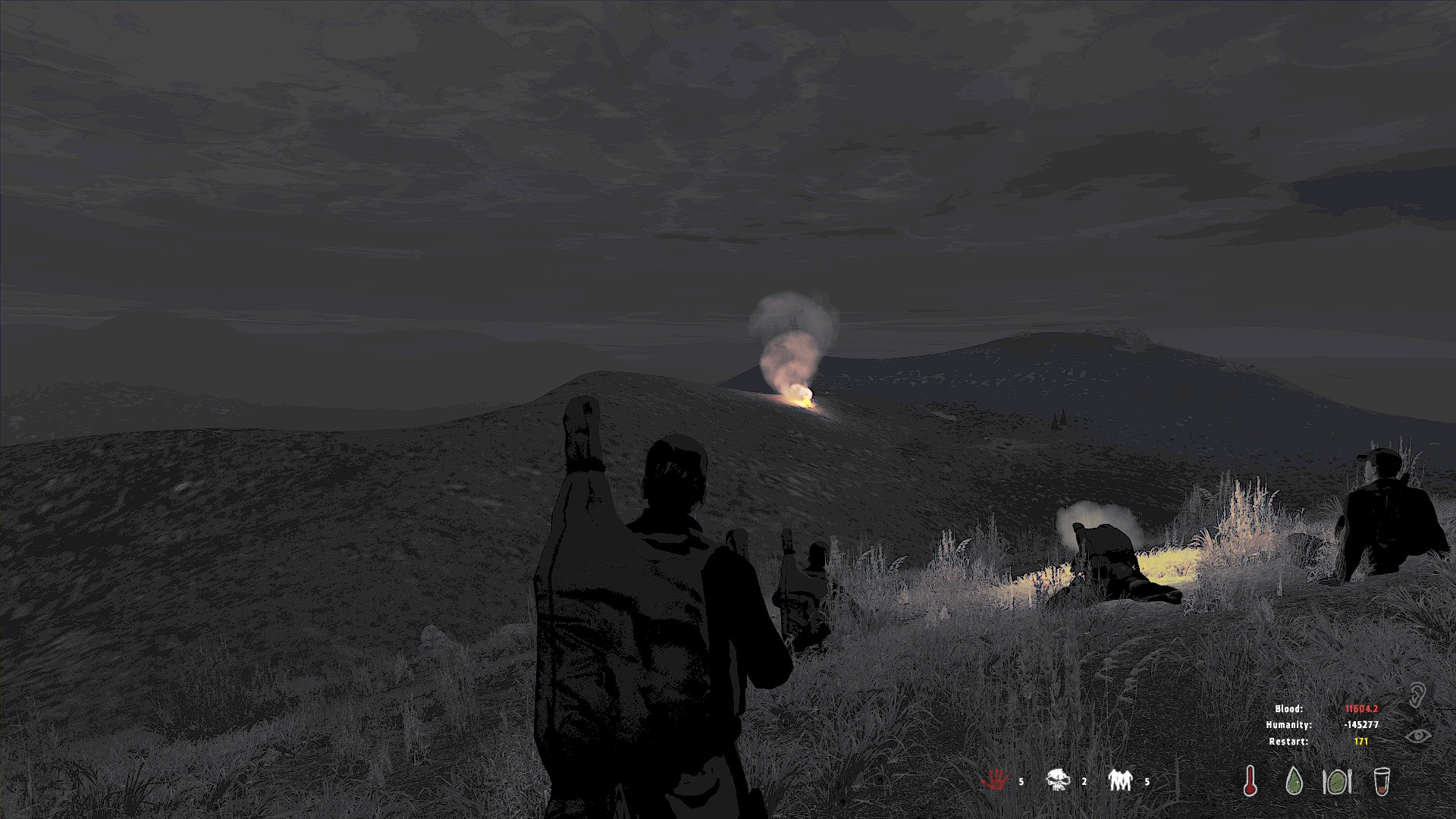 Ah, Luphius initiation. A time to sit around the campfire and watch him make a fool of himself (we have have confiscated some drugs just for this event).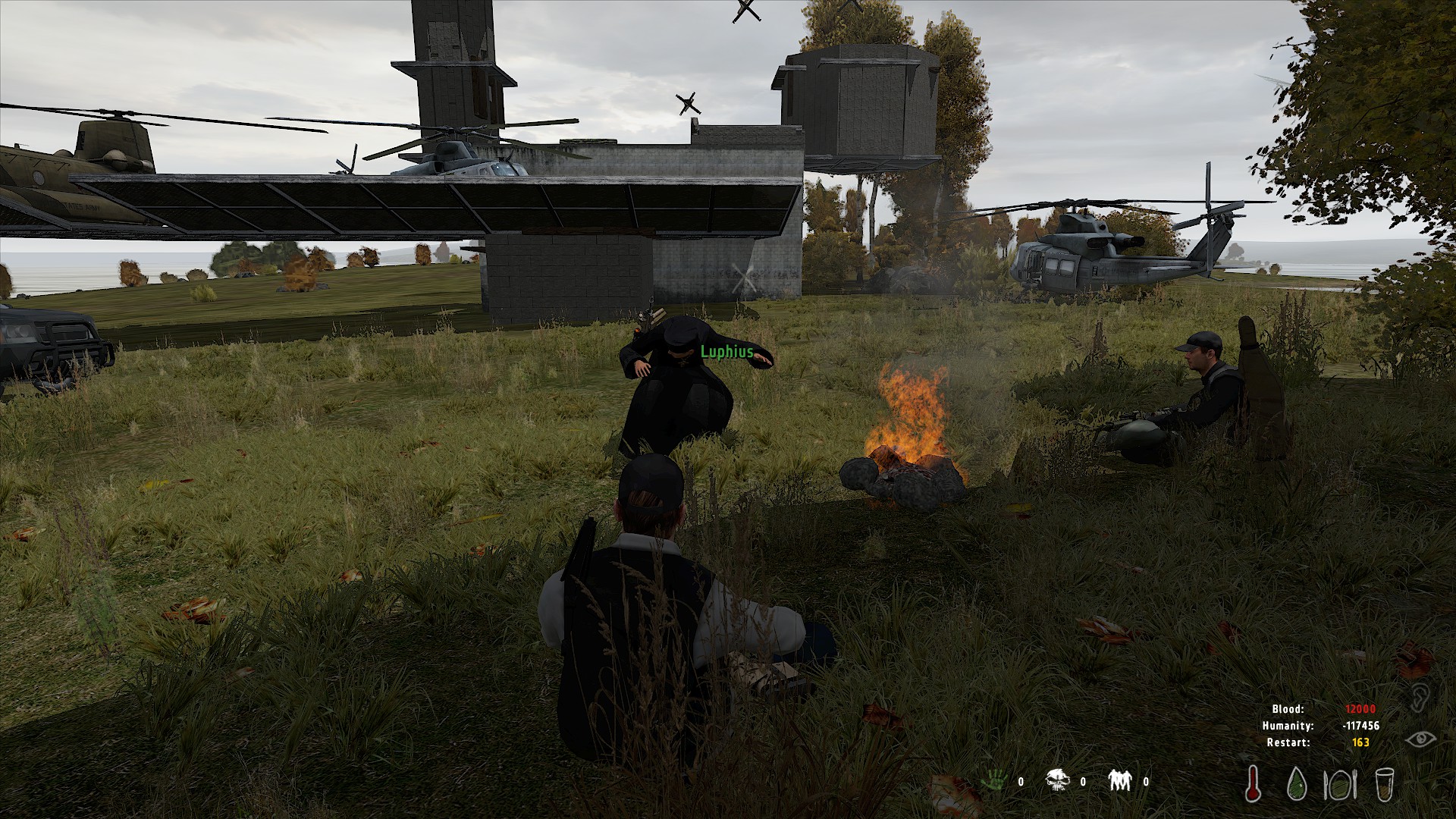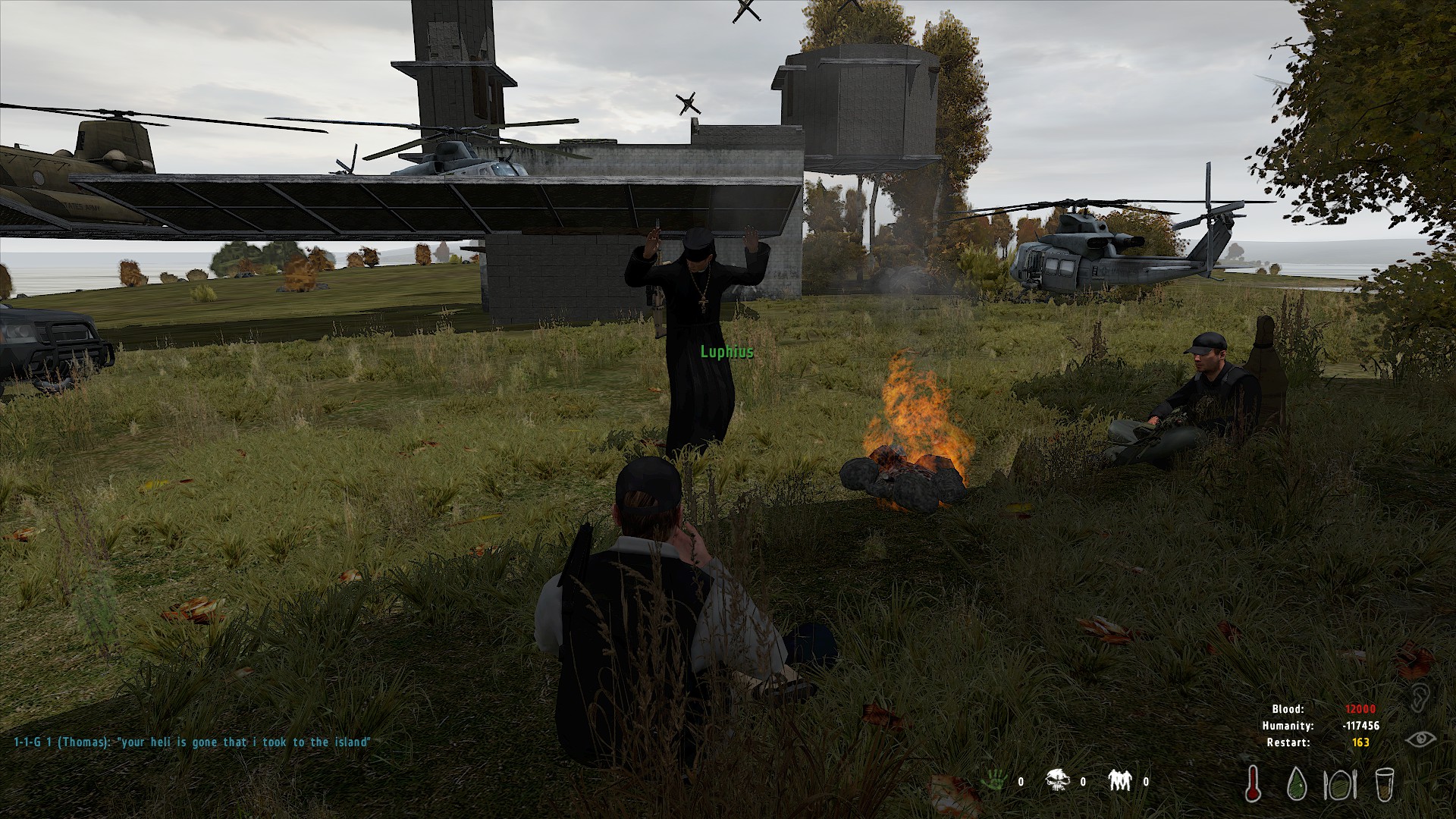 Just finished the drawbridge to our island. This was probably the 'prime' of our Arma 2 Epoch Days. Private island, one way in/out, MV-22's and venoms isolated at base.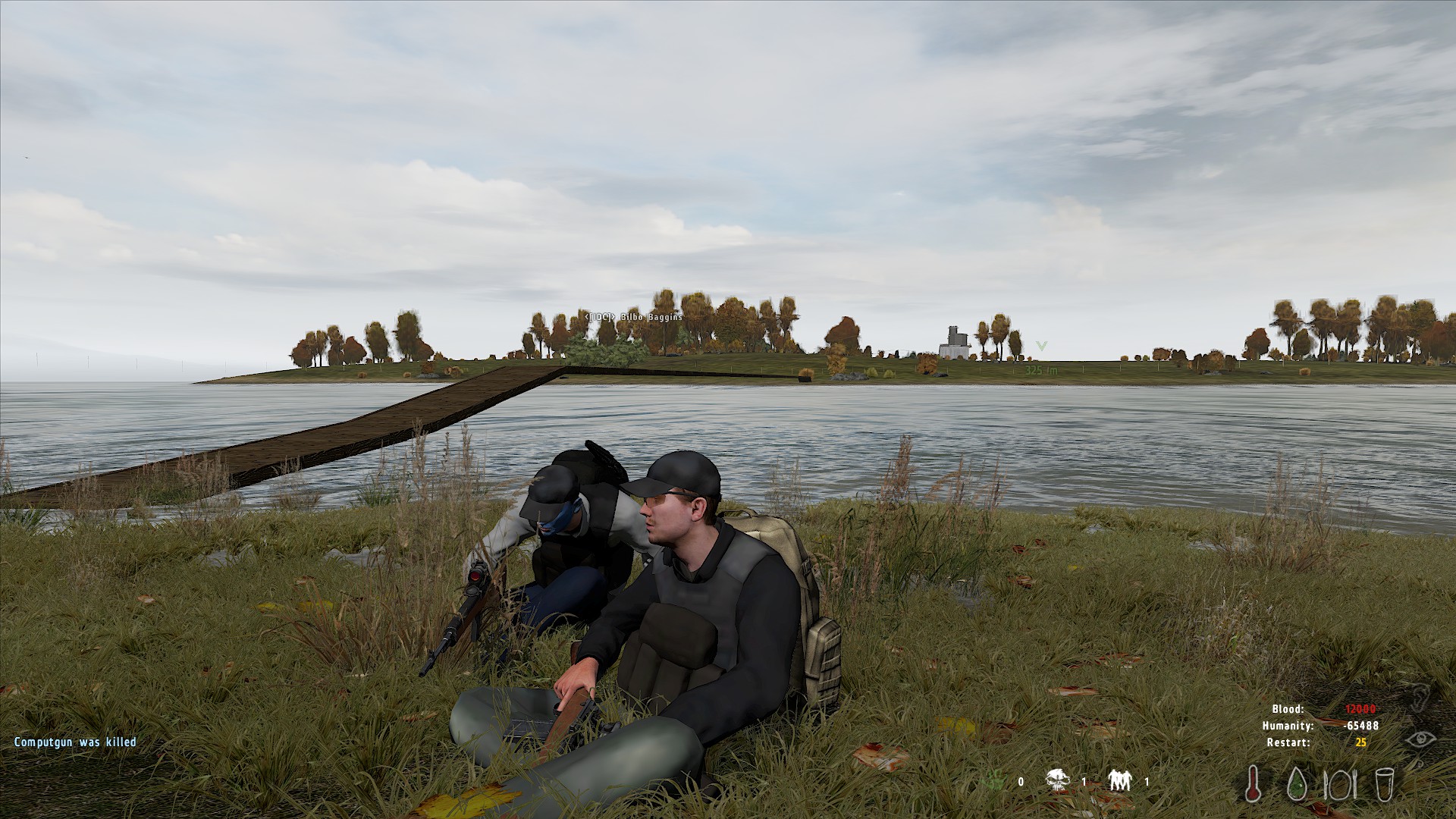 This ladies and gentleman was a 1212m lapua shot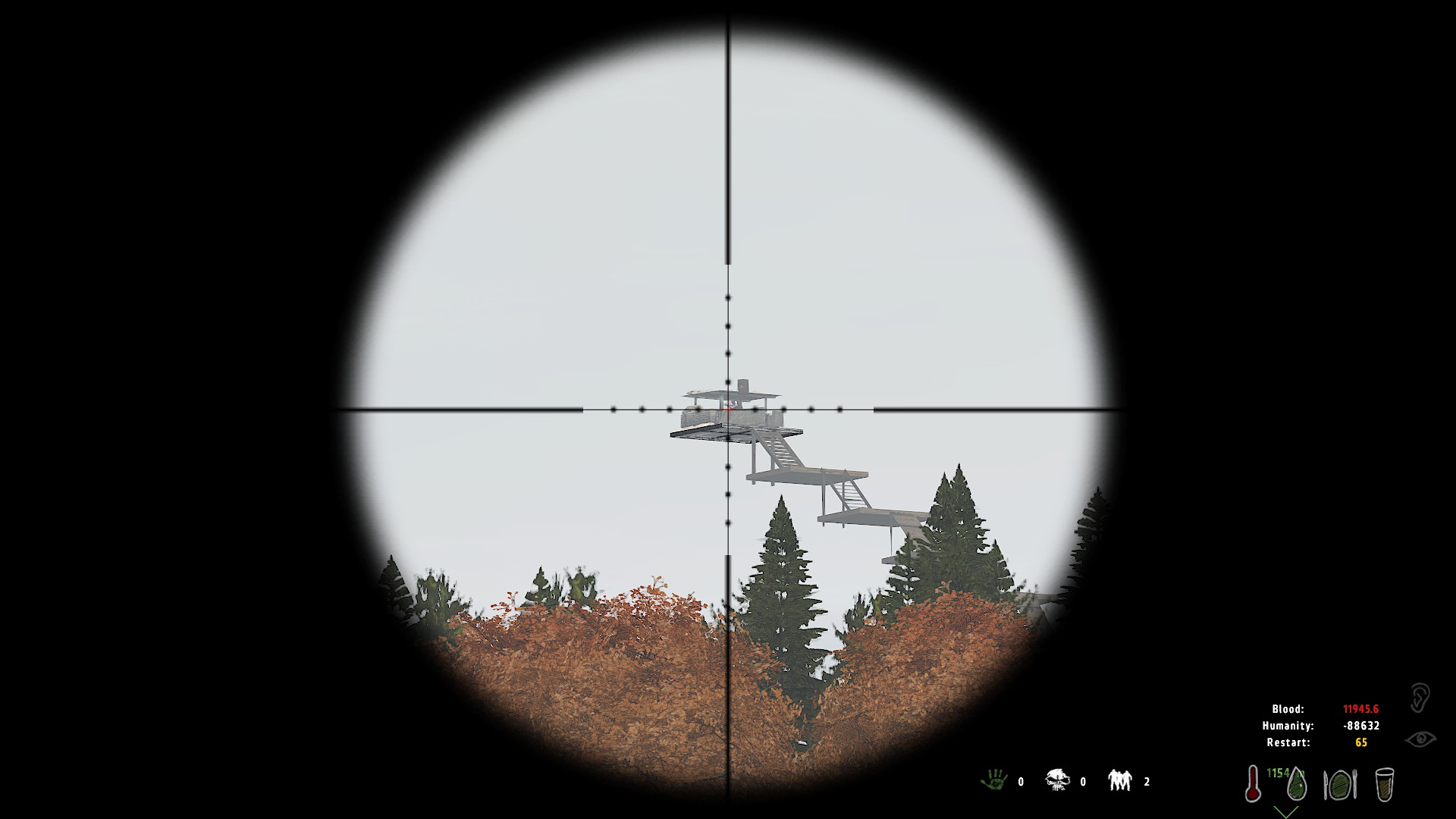 Ah yes, the fishing-pole to the death challenge.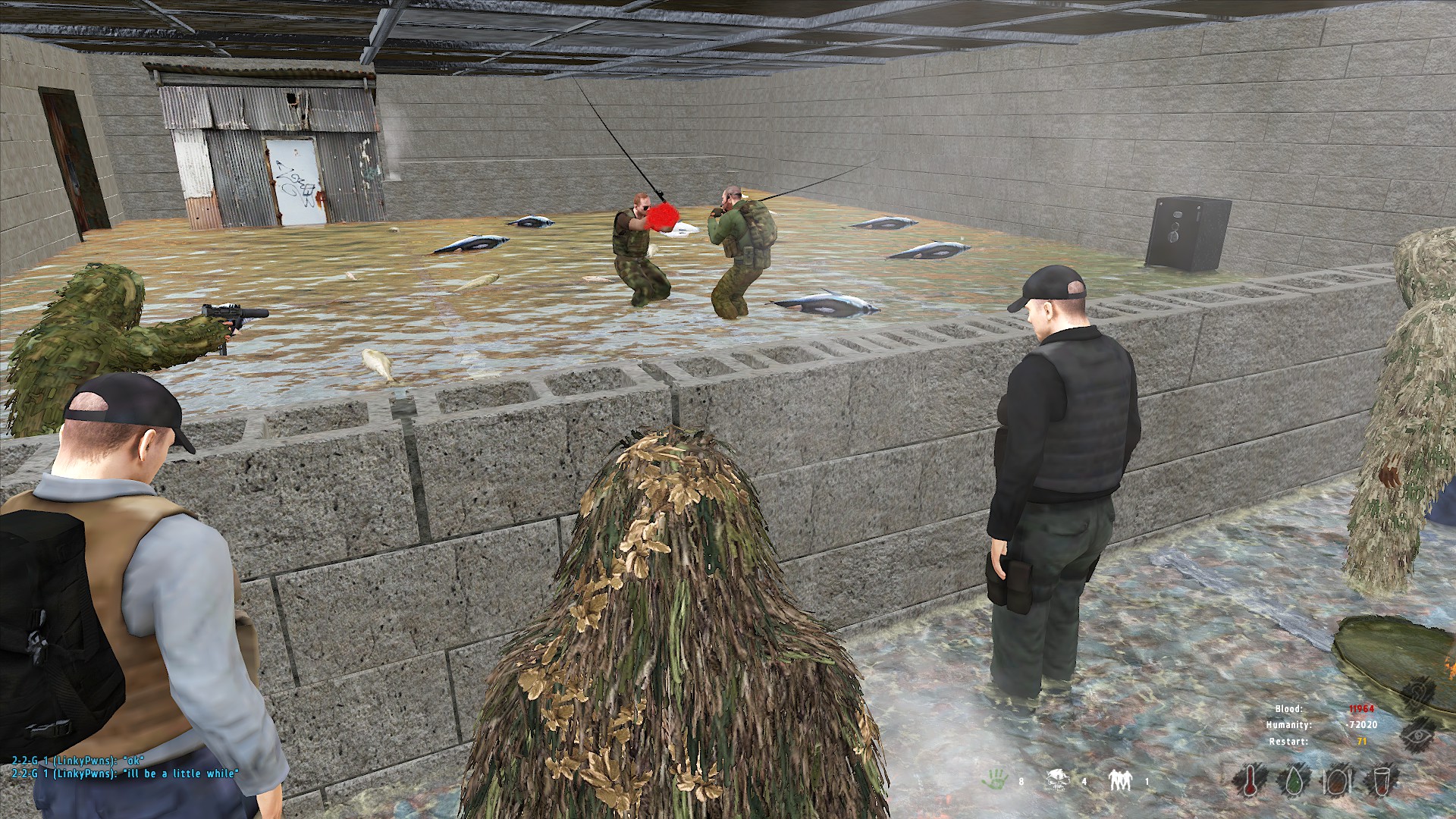 This brings back some memories. Going way back to when you could tow a vehicle to a vehicle.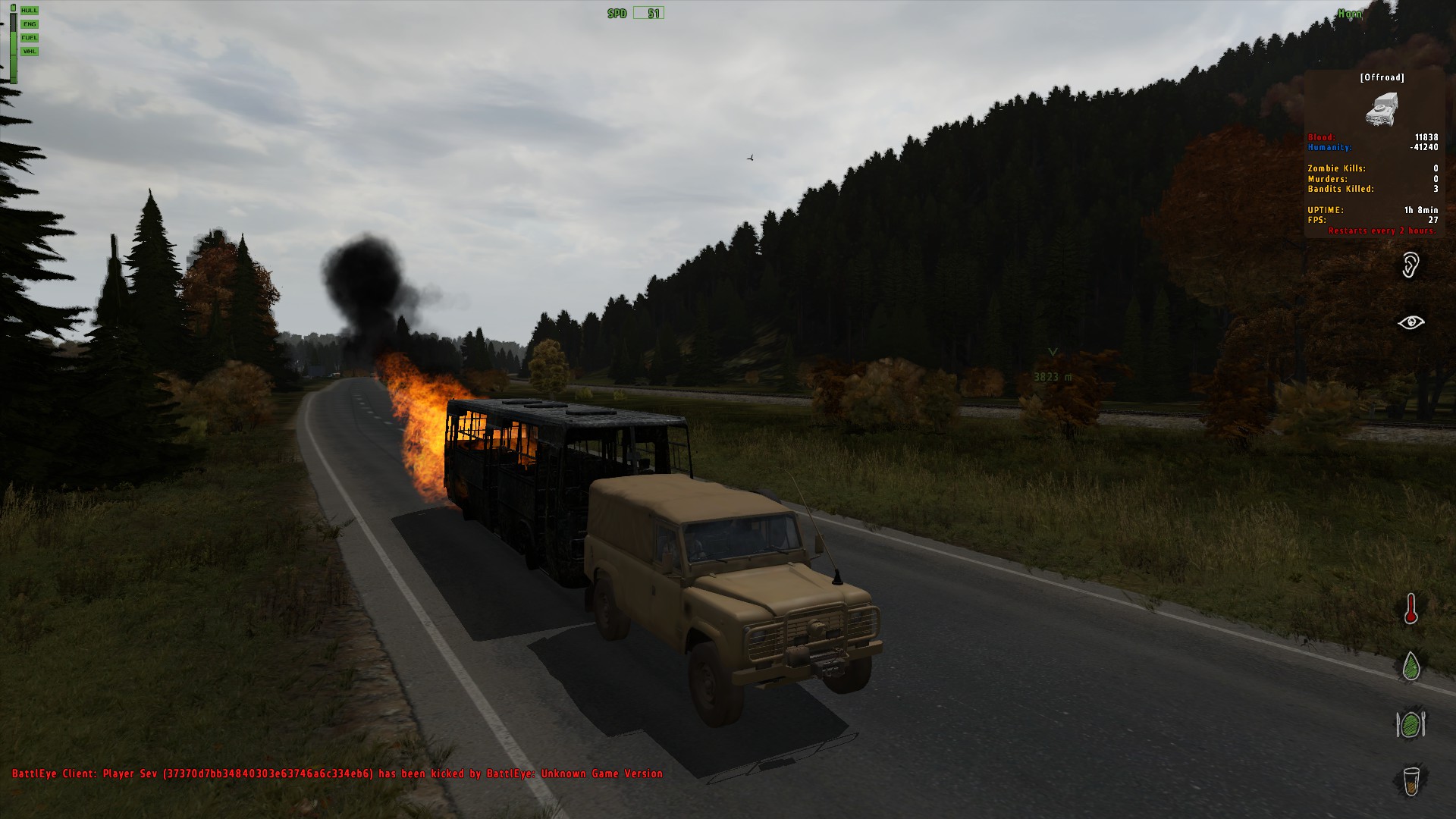 That was all she wrote! Hope to catch you guys in some future screen-shots!
"Never pull the trigger - until you know you can win."
Owner - 
Admin - 

‌
Event Organizer